CMS Strategic News
Where is 2021 going? CMS Strategic Account Director, Victoria Mackarness, features in PS21 panel of current affairs experts.
by CMS Team on 29 April, 2021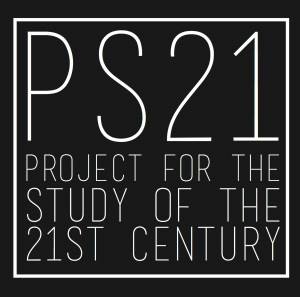 CMS Strategic Account Director, Victoria Mackarness, was invited to join a panel hosted by PS21 Executive Director and Reuters Global Affairs Commentator, Peter Apps, to discuss geopolitics, where 2021 is going and what it might bring next.
The free-flowing topical discussion welcomed a roster of experts and professionals from all walks of life including, Ana Bozovic, Founder of Analytics Miami & geopolitics and financial specialist, Joe Stockman, Former Strategic Communications Manager for the Department of the Prime Minister and Cabinet in New Zealand, and Sir Michael Leigh, Academic Director for European Public Policy at Johns Hopkins University, SAIS-Europe; Senior Fellow, Bruegel, Brussels, and former Director-General for Enlargement at the European Commission.
While exploring the impact of COVID19, the panel agreed that "until everyone is safe, no one is safe". From a UK perspective, Victoria assessed that, as a global trading nation, "we are going to need to see how it plays out in the rest of the world before we make any assertions about our economy." In terms of the European roll out of vaccines, Sir Michael also argued that "the Russians are doing better at the EU's own game of soft power in its neighbourhood. Sputnik 5 is ordered by Austria and to be produced in Italy".
The discussion further explored the post-COVID era in which, as Ana suggested, habits and structures are changing in a positive way but social and economic divides become apparent as a result of how COVID is being felt around the world. Adding to this, Victoria highlighted a trend of apathy in the general populace caused by the constant news cycle that presents everything as two extremes. Taking Brexit as a prime example, she said: "Project Fear versus everything is going to be fine – realistically it was always going to be somewhere in between".
A post-COVID world is also bound to affect the international system and democracy as isolationism and vaccine nationalism become real concerns. Victoria argued that "every country wants to show they are doing better than the other. It's a new era of competitiveness in a real sense of national pride". At this point Joe also added that while the US, led by President Biden, is returning to a rules based system, the world "is heading back to a bipolar balance of powers as China is increasingly spreading its reach through Belt & Road".
Regardless, the discussion was led to a relatively positive conclusion as Sir Michael observed "the revival of the notion of the West and Transatlantic cooperation" and Joe explained that social changes will lead to economic growth while "rapid escalation of vaccine research will change humanity".
To listen to the full podcast visit: https://anchor.fm/projects21/episodes/Where-is-2021-going-evrthk