CMS Strategic News
CMS will support SOF Week media engagement
by CMS Team on 16 March, 2023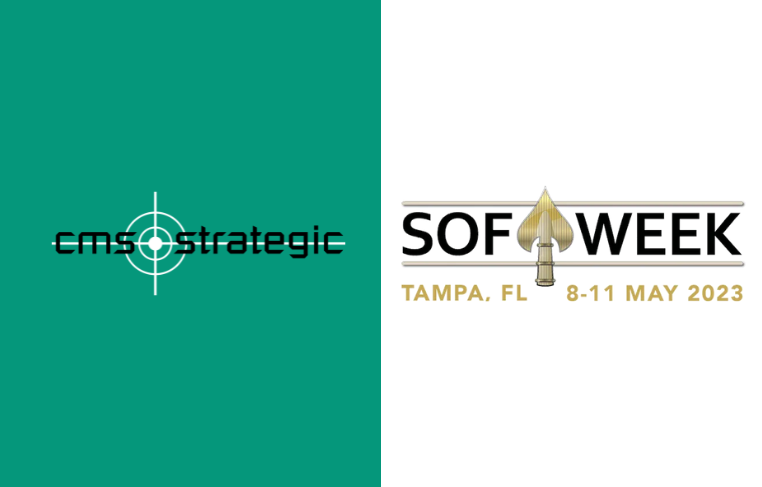 SOF Week communications and media relations will be delivered by CMS Strategic. Alongside our US partners, Provision Advisors, CMS is responsible for promoting the global Special Forces focused trade show, which is set to enhance its footprint in Florida 8-11 May.
U.S. Special Operations Command (USSOCOM) has partnered with industry to host an annual Conference in Tampa, FL for more than a decade. This year, USSOCOM has decided to enhance the event to a broader convention for the entire SOF Community, akin to an "AUSA National Meeting" for the U.S. Army or the "AFA National Convention" for the U.S. Air Force. Thus, SOF Week was born!
Hosted by the Global SOF Foundation and organised by Clarion Defence, SOF Week gives the Defence industry the opportunity to showcase the best solutions and equipment to deliver the Special Forces' often highly demanding requirements.
CMS Strategic is proud to work with its US based partner, Provision Advisors, to handle the communications and media relations for SOF Week and support the exhibitors with on-site media engagement.
"We are looking forward to taking our expertise and experience from running the communications for global defence trade shows, such as DSEI and DSEI Japan, to promote SOF Week Together with our US partners, Provision Advisors, we are there to help journalists find the exciting stories and support the exhibitors with their announcements," commented CMS Managing Director Georgia Pickering.
---