CMS Strategic News
Government urged by 4GD to step in and protect defence investment in the face of ESG rules
by CMS Team on 24 March, 2023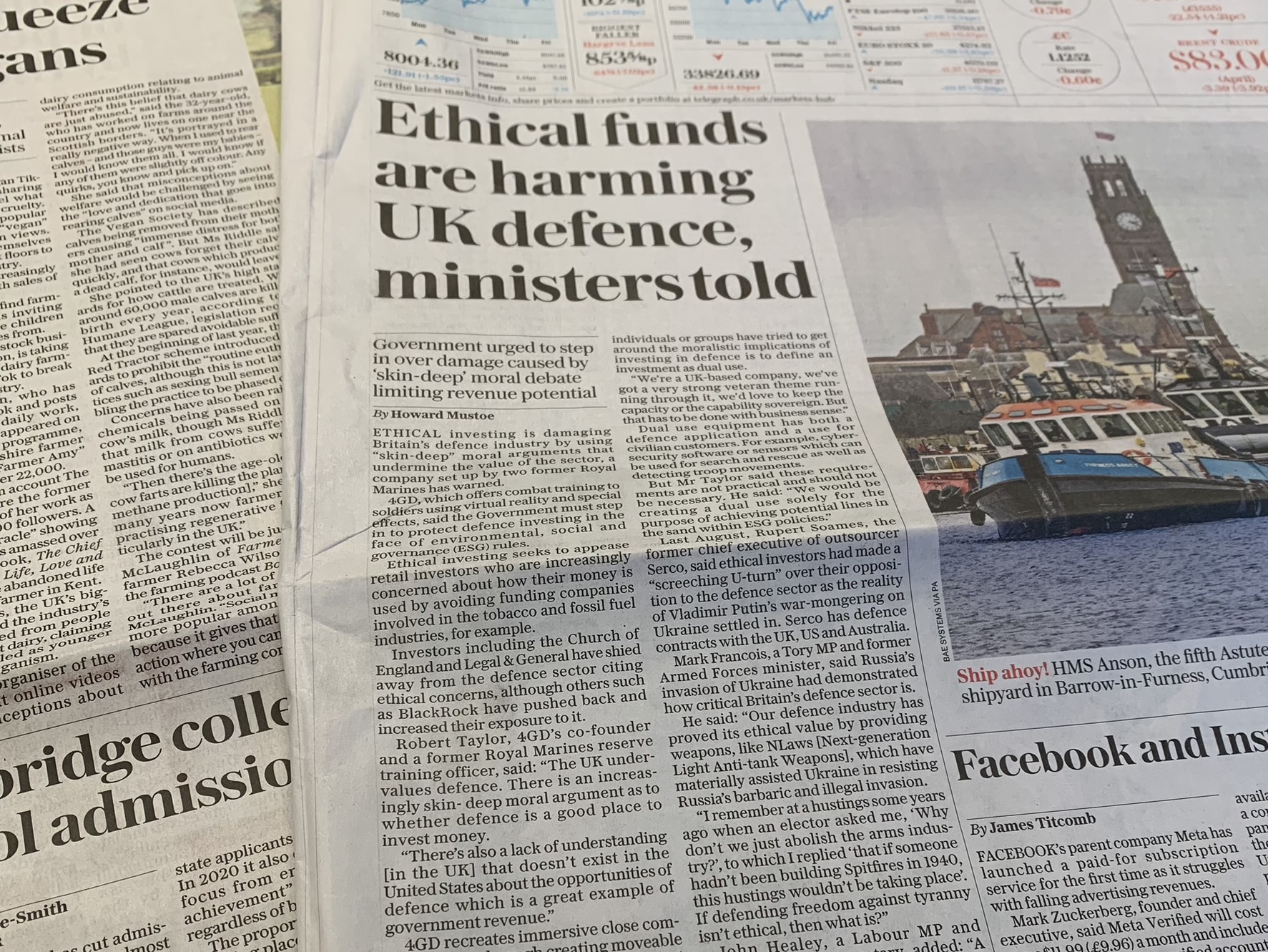 4GD, which offers training to soldiers using virtual reality and special effects, said the Government must step in and protect defence investment in the face of environmental, social and governance (ESG) rules.
Robert Taylor, 4GD's co-founder and a former Royal Marines reserve training officer, stressed: "The UK undervalues defence. There is an increasingly skin-deep moral argument as to whether defence is a good place to invest money into".
You can read the full story, including Government's response and views from Conservative MP and former Armed Forces Minister, Mark Francois, and Shadow Defence Secretary, John Healey, in The Daily Telegraph.
4GD's media relations are managed by CMS Strategic.
---